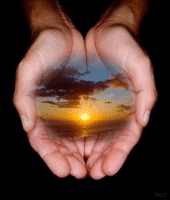 Hand Analysis of the Future was originally created in the Spring of 2010. It began as a location to organize all the knowledge and information that was filling my head, post-it-notes, notebooks and any available piece of nearby paper to scribble the insight down upon. I have file bins and shoe boxes filled with these valuable papers. 

The people that offered the server space suddenly became unreliable after months of good service, and in 2011 they were gone and all the discussions were lost.
Now there are many forums and groups on the Internet where palmistry is a main topic, compared to when I first became active in groups in the late nineteen nineties. Yet, to my knowledge there isn't currently a public group that focuses primarily on the Western approach to hand reading. To fill that gap, for myself and others with similar interests, I am excited to to say *hello* to the incoming new members and potential new friends, and *welcome back* to old friends, to the new and improved Hand Analysis of the Future Forum.
I am optimistic that ProBoards is a long established and reliable platform to host our forum.
Please also *like* our page at Facebook:
https://www.facebook.com/HandAnalysisoftheFuture
in joy and peace,
Patti Lightflower
www.ireadhands.com